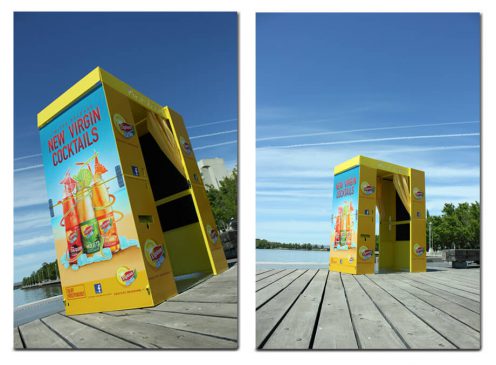 Corporate Photo Booth Benefits
Our Corporate Photo booths add a very customer focused social interaction between your brand, product or business and the direct clients you are encouraging to engage with your services.
This system works because the photos taken are very personal to each individual client mainly because it contains an image of themselves with their friends or family.
This emotionally attaches the client to your company or brand on a more personal level consciously and subconsciously which is very powerful.
PHOTO BOOTH – MARKETING AND ADVERTISING:
Add a company logo / slogan / website link to the photo strips
Use company products / brand colours / logos to decorate the exterior of the photo booth
Promote a specific product or perhaps unveil a new product to your target audience and use the photo booth to reinforce that marketing message.
Use the images you capture for marketing purposes on social media platforms which will also contain your company logo / product.
Socially engage with your clients / consumers / future target market and give them a fun memory of a photo strip gift to take away with them to remember you by.
Use our built in data capture services to capture emails and phone numbers, approved with the clients permission by using our onscreen disclaimer.
Constant Marketing
In our nearly 10 years of experience everyone usually takes the photostrip keepsakes home, often years later people look back at these images for a laugh and guess what? Your product / Logo / Brand is featured all over the image and works as free future marketing. Pretty cool stuff.
This is not made up either, an example we have had on numerous occasions is client's call us years later to book a photobooth for an event, and guess what? the photostrip reminded them of our website, why? because it was printed on the photostrip and kept on their fridge acting as a constant reminder. FREE MARKETING STRIKES AGAIN!!!
Call us to discuss our corporate plans for you.
Picme Photo booths 0402 225 190